Affiliate link disclosure: as an Awin Publisher I earn from qualifying purchases. This post features several affiliate links, meaning I earn a small commission if you purchase through these links at no additional cost to you.
My eyes caught the information sticker on the parcel featuring a broken glass and the red-letter inscription "Fragile / Handle with care". I stood there frozen for a moment; my mind took me all the way to Asia.
When we were living in Beijing, sometimes we would join our friends for a tea-drinking ceremony.
During a ceremony, you could experience some "hypnosis", drowning you in all kinds of Asian myths and stories. I've always been fascinated by that marble table, the plethora of statuettes, and the even bigger array of tea flavors with games and riddles. It was so engaging that hours would feel like minutes and only your tea-full belly and feeling like you might explode would bring you back to reality. At that moment I promised myself that one day when we have our own home, there will be a tea-drinking table with all the necessary attributes.
Today's home is a small loft and there is no place for a tea table, so this idea will not happen soon, but someday.
1. & 2.
By the way, I got a translucent glass teapot as a gift from my niece Vaiva, which is similar to this one, to enjoy my favorite blooming tea from Asia. The process is highly relaxing and healing. The taste is subtly perfect.
3.
Another attractive glass gift was from M – a small, collection of Swarovski blue glass ducklings with his idea that the duckling on the surface of the water is always such a small, cute, and fluffy bird, but let's not forget the fact that he always works with his feet. Let's not forget this even when we become adults of divine beauty QUACK, QUACK!
4.
Once, a long time ago, I received a greenish glass dolphin from a glass factory with the engraved words "Let's swim..." from my friend. At that time, I had a dream to go swimming with dolphins, and He heard me in his own way. And it was one of the most beautiful gifts of life. This dream crumbled, a few years ago, when I had the opportunity to swim with dolphins in Singapore. I refused because I felt sorry for them being seen and used for amusement. I postponed this desire to not soon, but someday with dolphins swimming in the open sea.
And now let's "swim" from dolphins to glass penguins!
5.
I really want to share with you the amazing idea of water or wine mini-glasses (Adamodart) which have a penguin, a strawberry, or some kind of seahorse sitting at the bottom. It's so beautiful and playful. Creates some sort of activity, engaging friends in the evening, filling it with stories and smiles. No matter if it's water with lemon (the beginning of the evening), my beloved Veuve Clicquot Champagne, white Marlborough wine from New Zealand (dinner time), or Irish cream Bailey's liqueur (the end of the party), the glass will be your accessory of the evening. Also, in the middle of the action – you will not mix the glasses.
GLASS is extremely beautiful. FACT. Here are a few more glass-design e-shops and products that I wanted to share:
6. GLASSBERRIESjewelry glass ring. Extremely beautiful.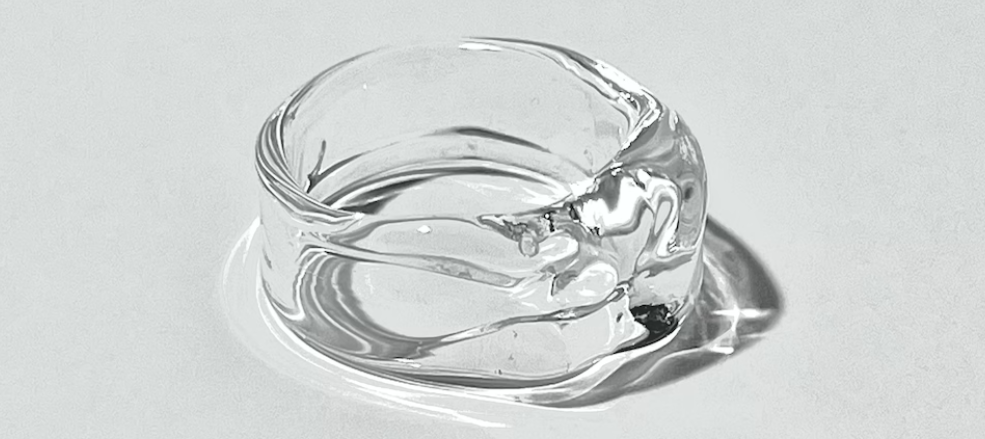 ---
7. BayLeavesBohem glass chess set.
I don't play chess, but it's extremely beautiful.
8. TKArtGlass Whiskey glasses.
Extremely beautiful!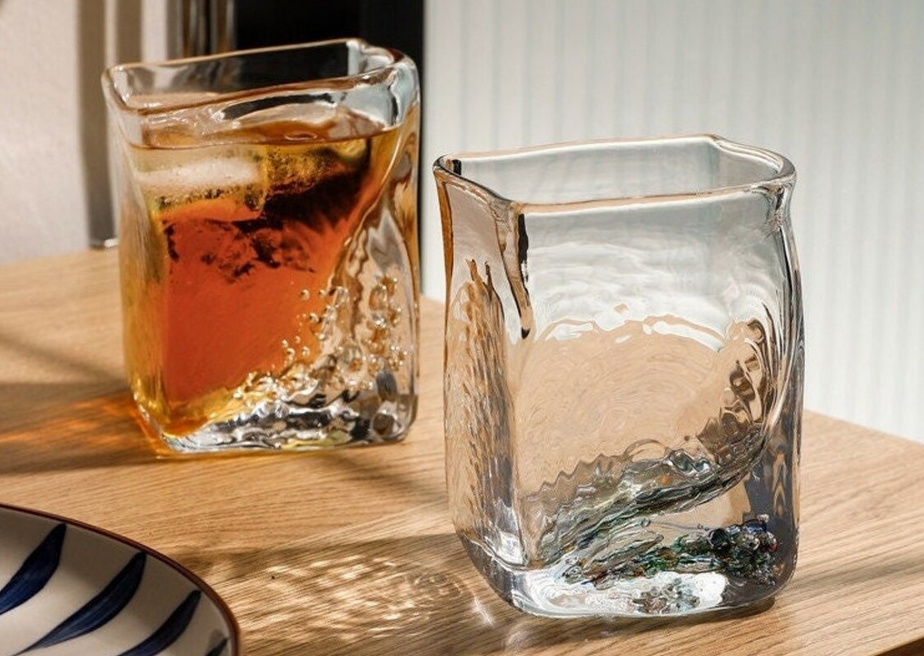 ---
9. Mayu Swirl's modern water pitcher.
EXTREMELY PERFECT!
---
10.
An interesting fact is that my wedding bouquet was a graceful white glass tulip, which I found in a tableware salon. That day I said to M, that marriage and life are so divinely beautiful and fragile, and if on our day, the tulip will break, let's take it as a good sign, after all, shards bring luck. Tulip shattered, champagne! No matter how much I surfed the internet – I couldn't find one anywhere, so I won't share the link either.
And if you're wondering how my writings are born, click here.
---
Concept Store