Affiliate link disclosure: as an Amazon Associate and Awin Publisher I earn from qualifying purchases. This post features several affiliate links, meaning I earn a small commission if you purchase through these links.
As a teenager, when I got a muscat B.U. (Be You) perfume from my mother, I really liked it. But when it comes to that period in my life, I can sense another one, the scent of my best friend's most beloved Laura Biagiotti perfume LAURA. Even though we are in 3A0 years old, those scents are not forgotten because they're associated with the best parties, conversations about guys, and all sorts of experiments in young days.
In my life, I noticed that men really like to gift perfume, especially if they travel often. They have no time to look for gifts, but they still manage to grab something while running. And that's a pretty good option, because for me, personally, a perfume bottle is equivalent to a piece of jewelry from the design of the packaging to that magical click when thousands of magic-filled drops flash in the air.
The question arises. Is it worth tying perfume to a person even if you go separate ways?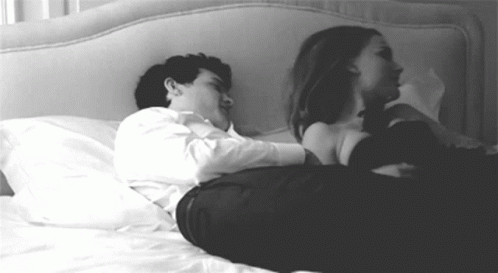 When I was still a student, as a gift from my boyfriend I got Moschino I LOVE LOVE perfume and the first thing I did, while opening the box, was scold him, because you shouldn't give perfumes as gifts. It turns out, it is POSSIBLE. Eventually, the scent of I Love Love and myself evaporated from his life, but the concept of LOVING LOVE became even more entrenched in my life and is still one of my most beloved perfumes. Especially when spring comes, and nature starts waking up!
When another boyfriend brought Carolina Herera CHIC from the USA and said, "I think it's You." I really liked both the thought and the perfume, but in the long run, our journey did not end together, we turned in different directions, and the production of this perfume was discontinued for some reason. In this case, I really pity the perfume, because it was so special...
Lezione di vita: After a river of tears, I realized, it was better to let men go, like balloons into the sky, but it DOES NOT apply to perfumes.
And Carolina Herera started making CH.
Eventually, I began to travel and experiment with scents on my own. On my bathroom shelf, the bottles were changing: Christian Dior JADORE, Giorgio Armani SI PASSIONE, Kenzo FLOWER, Zadig & Voltaire THIS IS HER, etc.
My M associates me with Narcizo Rodrigues, both the feminine and masculine scents we discovered once in some airports in Asia. You want to go back to these perfumes every winter season, LIVE, BUT REPEAT.
This winter surprised me with Yves Saint Laurent's BLACK OPIUM. Mmm...
At the stage of the CHANGING SEASON, I purchased a very delicate perfume with a pinch of audacity – All Saints unisex "Incense City" (mystical incense + an energetic city). Firstly, I really liked the packaging, which resembled my photo WOMANITY, and after smelling it, I suddenly found myself at the checkout counter. A month later, I can say that this is a perfume for the days when you want to act boldly and use all senses.
And yes, perfume is a personal journey that can remind you of all kinds of memories, so I REPEAT.
And here's the fact – HIM+HER, HIM+HIM OR HER+HER IS NOT NECESSARILY EQUAL TO HOT LOVE, BUT LET THE PERFUME REMAIN.
---
Concept Store