Affiliate link disclosure: as an Awin Publisher I earn from qualifying purchases. This post features several affiliate links, meaning I earn a small commission if you purchase through these links at no additional cost to you.
My own brand is very personal because it's about the things I love, seeing through my intellect, and letting go into this wonderful world. I share the stories through my eyes, and I am extremely grateful that they notice, inspect, and see deeper or "in a different way".
Like my name AGNE, which I use in my work taming, but also understanding (ImAGiNE, mAGNEtic, ENiGmA, NeGAtivE, ChANGE, ANGEL, chAllENGing, etc.) the meaning of the words in which I see it. I started noticing this while traveling around Asia.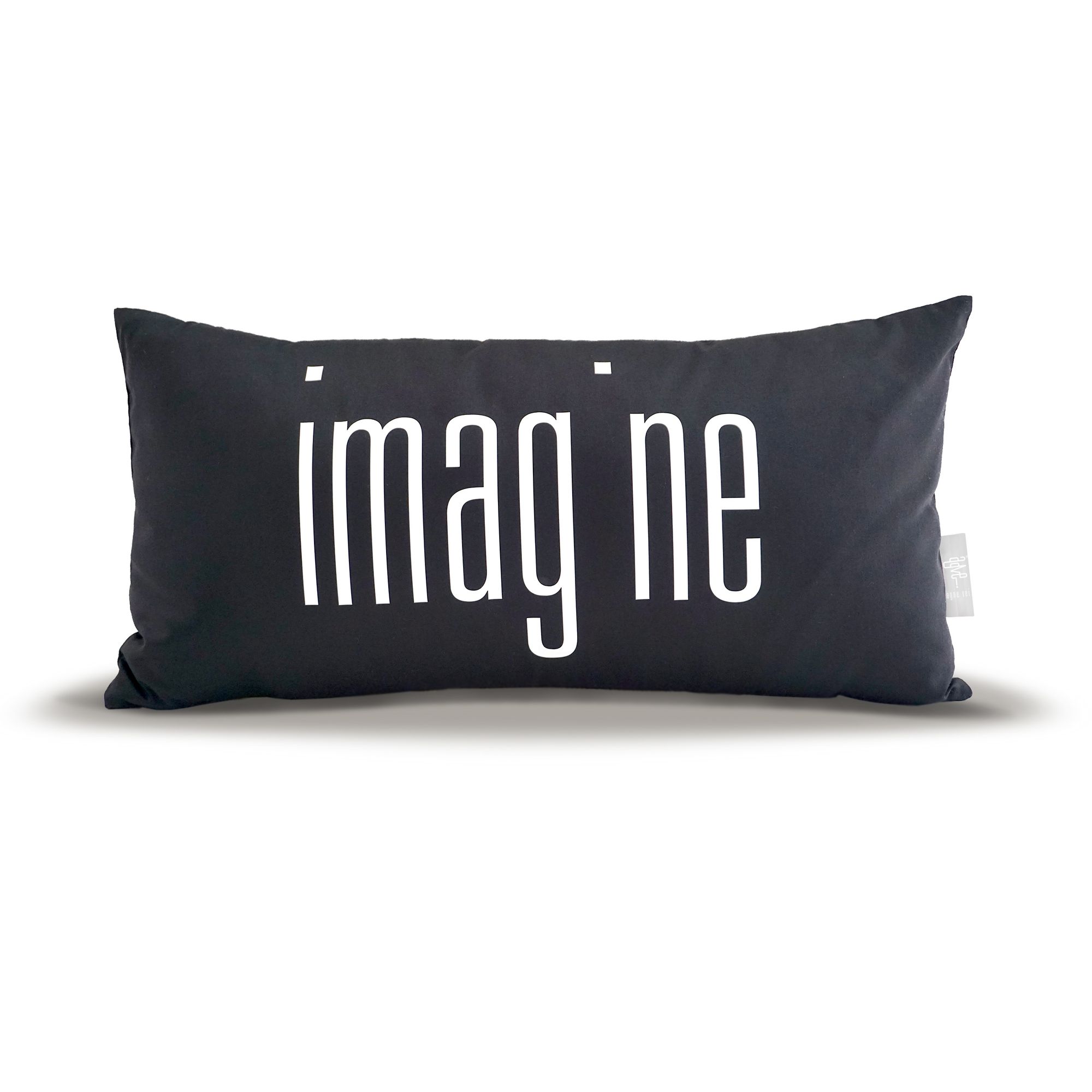 Or my niece Vaiva, in whom during the pandemic I saw "A Girl With A Pearl Earring" a painting by the Dutch Golden Age painter Johannes Vermeer, and this mask was born: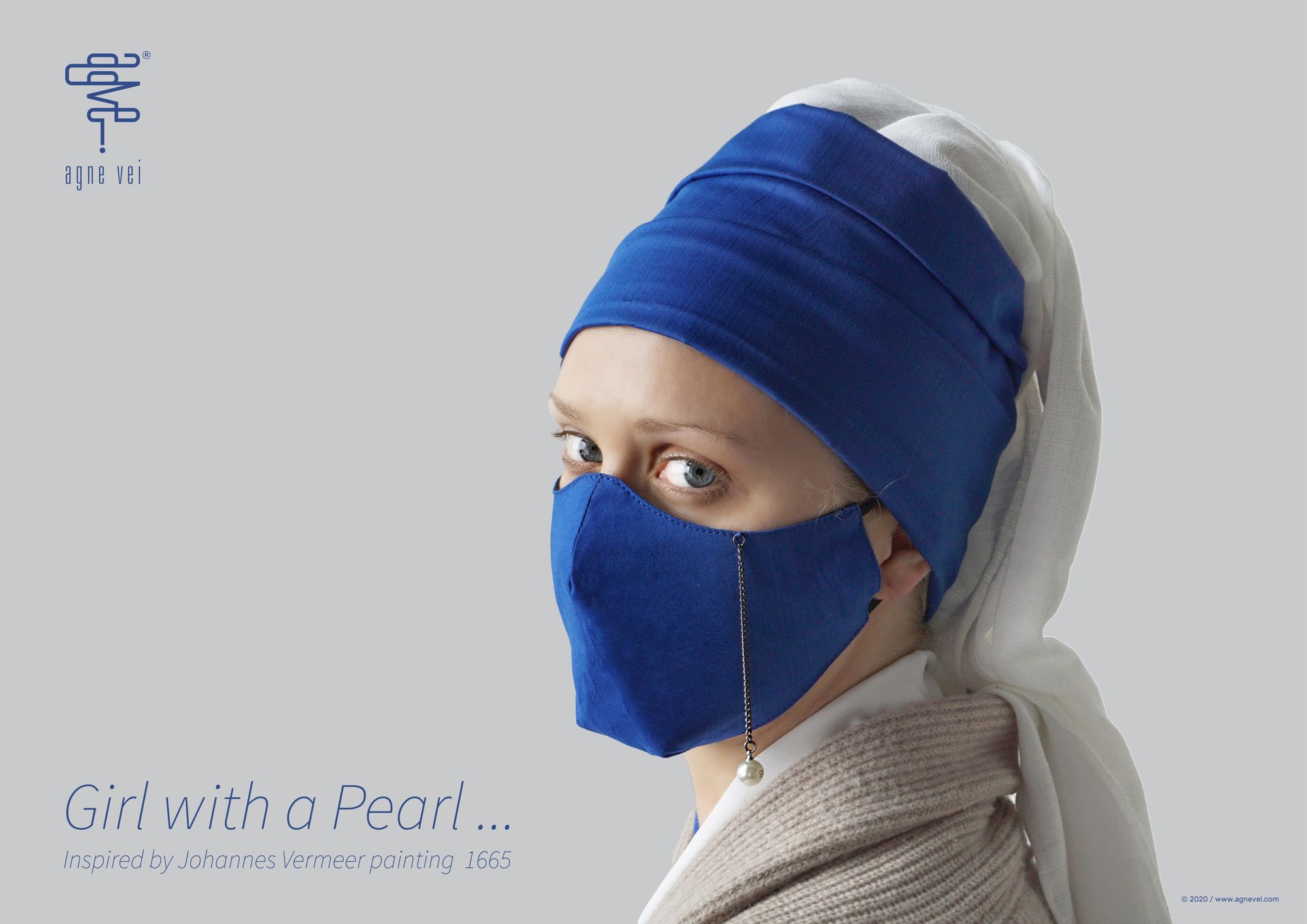 In my work, you will also find jewelry in addition to photography or individual fashion and design items. It's very close to my heart, even though I'm a graduate of Fashion Design.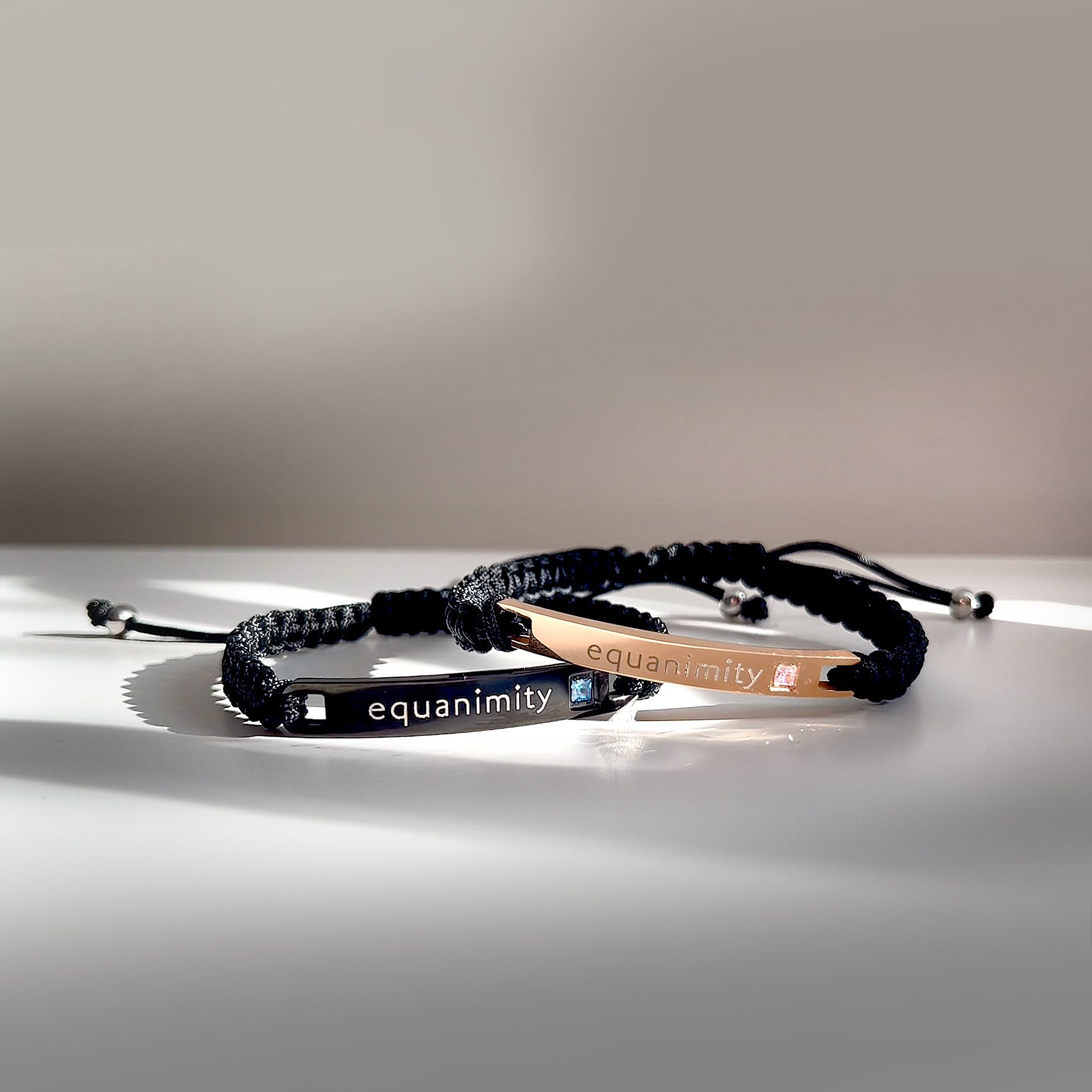 My childhood was full of jewelry, and in the evenings my parents would earn extra money by making it. There was a big and thick guy named Jashka, who used to come with pockets full of rings and he would let me take as many as I wanted. I had too many of them and the most memorable ones were with colored crystals. My childish hands have always been decorated with rings. Well, now, looking at my hand, I see only a strip of white gold with Marius' name engraved inside. While writing, the idea arises to create a ring inspired by childhood memories.
Sometimes a person, looking at an object, does not realize its value. For example, behind the signature fabric hides a lot of experiments in which you play with sizes, colors, or design elements.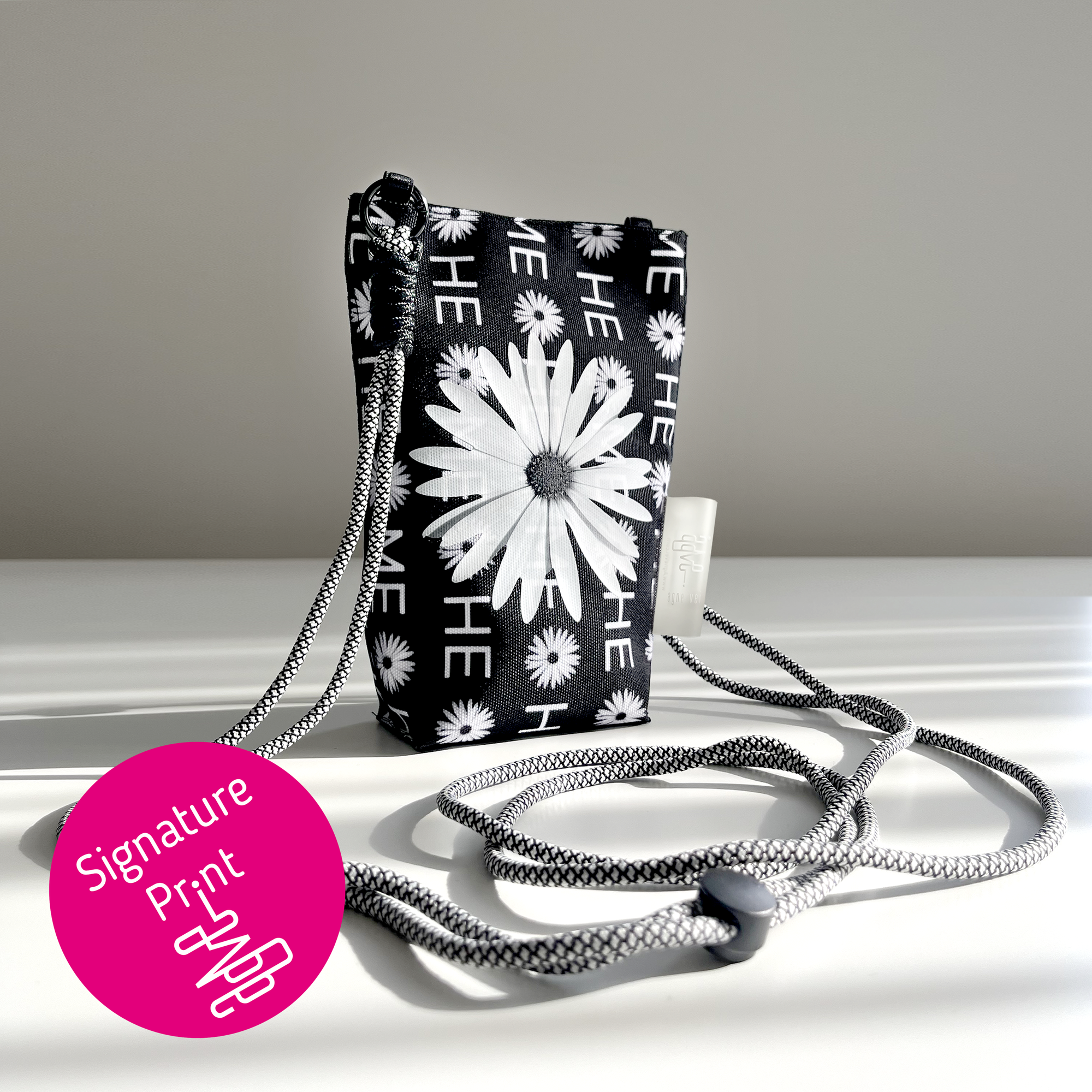 Behind the author's item lies the search, construction, sewing, and analysis, because not everything succeeds from the first try. Behind the label, packaging or button is a lot of traveling, correspondence in e-mails, production, and so on. The process and the course of the design could be divided into as many as one hundred steps, not to mention the display, photography, and final presentation of the items.
The concept of the game "He Loves Me" design series also comes from childhood when I picked daisies in the meadows thinking if He loved me.
And to create a design pin "It's getting better", I had to live in Asia for at least a decade.
Often I do want to create everything more abundantly, but the restless world dictates its conditions. But in the end, that snail's speed eventually comes out for good. On several occasions, I had betrayed myself by throwing my path of creation for one or another "cha-ching". But, after distractions, I still go back to fashion, design, and photography, and after 3A0 years, I'm already beginning to realize who I am.
I found the words of designer Martin Margiela describing his fashion collection, which I liked: "It's for a tiny group of women, and not everyone will like it. It's important to do what you want, and there will always be some people who agree."
Most of the time I tend to do what I want. What my heart tells me to. And there is always that little group of people scattered worldwide who support me. I'm happy that they let me do what I want.
THANK YOU.
---
---