Affiliate link disclosure: as an Awin Publisher I earn from qualifying purchases. This post features several affiliate links, meaning I earn a small commission if you purchase through these links at no additional cost to you.
I am happy that I have this space where I can capture the (un)learned lessons of life, share daily reflections from the 50 thousand thoughts that flow through the day and express in words what my design world is like today.
And today's theme in my design world is DESIGNER EYEWEAR – from personal style to infinity! As for the topic, there are a few images that come to my mind straight away.
I ❤ Legendary Fashion Icon Iris Apfel and her Oversized Spectacles!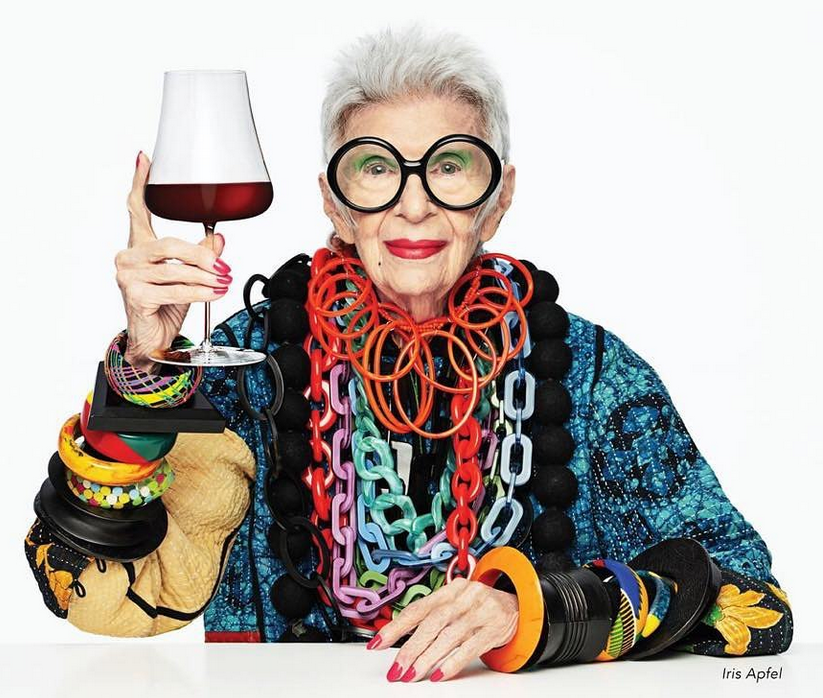 I turn my head to the left and nod to the style and color icon's limited edition Barbie Iris Apfel, who looks at me with oval-shaped oversized glasses in black frames covering half of her face. And the real Iris Apfel is already 102! When asked in one of the interviews what accessory she couldn't live without, Iris says without BIG GLASSES. According to her "More is more and less is a bore!" Iris Apfel definitely rocks!
I ❤ Fashion Stylist Linda Rodin and her Thoughts on Shopping and Styling Glasses!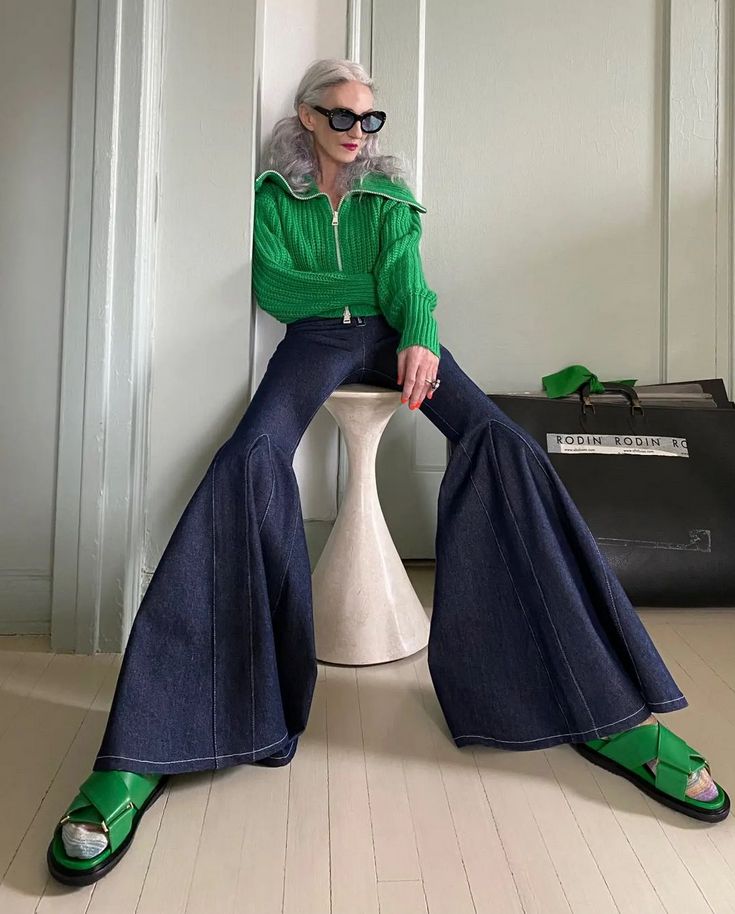 When it comes to glasses, I also see Linda Rodin, a stylist from New York, in my mind. There is one interview with her about eyewear on the YouTube channel. As Linda tells us, her acquaintance with glasses began when she was around sixty and her eyesight deteriorated. Eventually, the number of glasses began to increase especially when traveling. The stylist also tied nice memories to them. One feature she cannot stand is if the glasses are heavy, and she cannot wear them all day. She always matches her glasses to how she feels that day and never to her lipstick or some clothing.
I ❤ my Rickie Infinity-Shaped Sunglasses!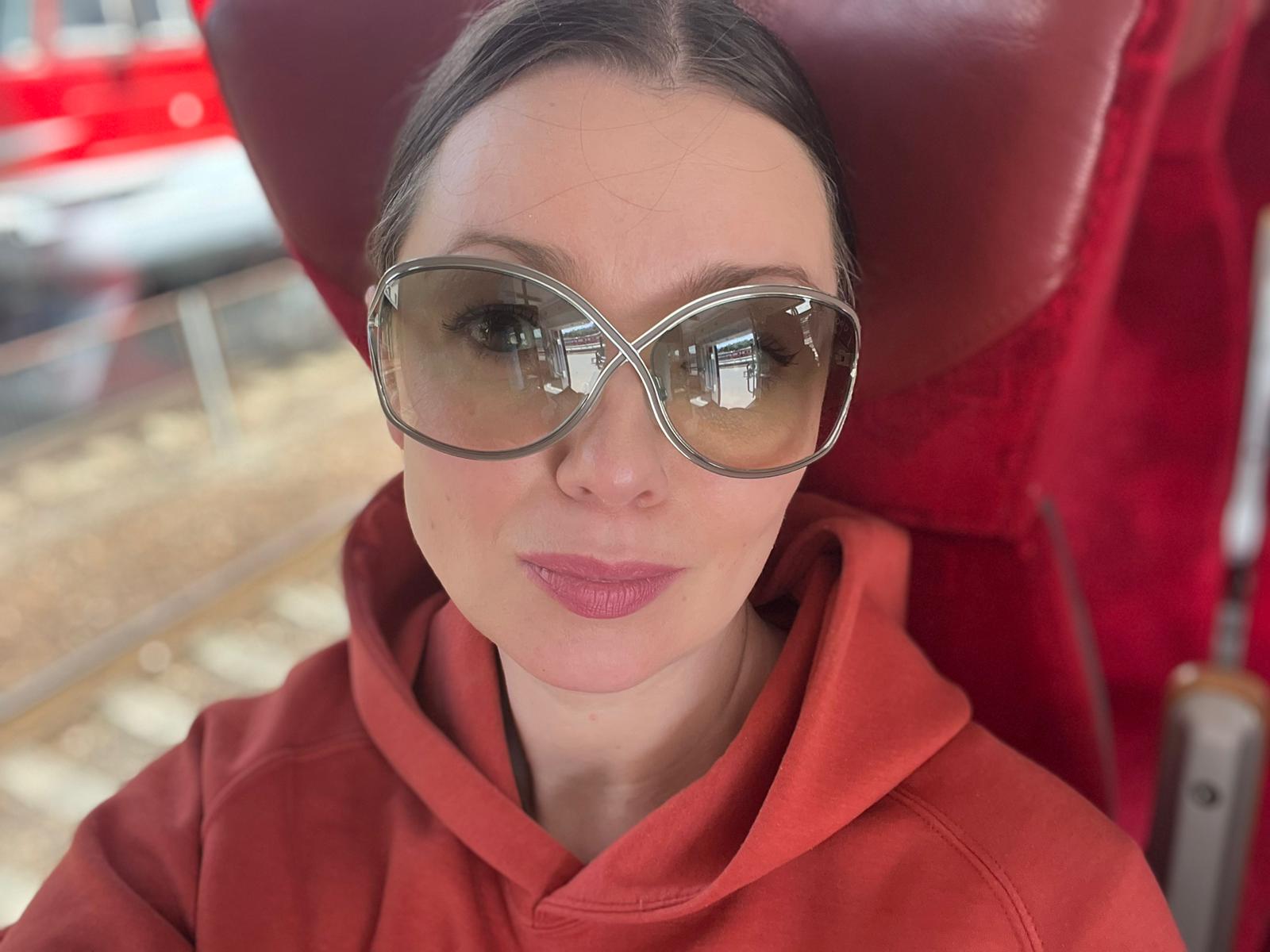 And this is my favorite: Tom Ford sunglasses (Rickie TF 179), which I bought more than a decade ago, in Asia. A form of infinity. A greenish-soft glass, like a filter between reality and me through which the view looks richer.
And these glasses are a symbol of a dream I had before I left for Asia. I dreamed that I was in a theatre hall and only a male noble voice (like God) was heard, who asked me what number represented a person. "Eight!", like the class's forerunner, I yelled at Him. And to the next question of why I think so, I answered that by turning this number to the side it becomes infinity, which means that there is no limit to human growth and self-realization. Then I heard a calm expression of approval by the word "right" and loud applause. Suddenly I woke up with the courage to go to Asia, and all fears and doubts evaporated. When I saw Tom Ford's infinity sunglasses, the first thought that popped into my head was NEED IT.
I stay loyal to my Rickie Infinity-shaped sunglasses because they still look great. The design is so good that every time I put them on, I get compliments. DAILY. But I keep thinking and asking myself whether to continue with the Tom Ford line or look for something new. I have always dreamed of sunglasses with pink glass, but I have not yet found any that I would like.
---
Where Can I Buy Designer Sunglasses? (you may ask)
Even now, when I'm writing, I have the Koibird e-shop accessories section open and surf through sunglasses suggestions one by one. Real pearls of style from pastel to bright colors... If I could, I would buy them all! Check it out here:
---
Few Tips on Choosing Your Eyewear
❤ And when it comes to (not)style advice, I do have an indisputable fact – DON'T TRY TO SAVE ON EYEWEAR. My Infinity sunglasses cost about 700 Singapore dollars, but they have been serving me for more than a decade! During all this time, I only changed the nose pads because they were worn out.
❤ Look for a good design, and what it is I already wrote here.
❤ Ask yourself how I feel, if it's mine, and if you can't make up your mind, let yourself sleep with your thoughts and make a decision in the morning.
❤ Keep in mind Iris's "More is more and less is a bore!" and Linda's not heavy, but light eyewear option.
❤ If you have the opportunity, consult with a stylist, designer, or someone who has a sense of style DO IT.
❤ Finally, stay patient while exploring the world of eyewear and I wish you to discover YOURS, no matter what color, shape, or style they might be.
---
---