Affiliate link disclosure: as an Awin Publisher I earn from qualifying purchases. This post features several affiliate links, meaning I earn a small commission if you purchase through these links at no additional cost to you.
I noticed that wherever I am or wherever I go, I am constantly surrounded by construction.
When we lived in Beijing, M and I watched two skyscrapers grow through our windows. As strange as it may sound, they seemed to be reflections of both of us. It took a long time for the foundation to be built, but over half a year later, looking through the windows, we could notice it started to grow a few floors a day until it reached the sky and had its own windows. But then it was time to raise our wings and we left. The growth of those skyscrapers matched our personal development in some mystical way.
I didn't see any more such grand constructions up close, but the feeling of "construction" in traveling through life remained.
Lezione di vita: You learn, grow, build, and when you already seem to achieve something beautiful, life breaks it down and sends you an "unfinished" project. So, you better equanimity.
And now, through the window, I see construction again... And a lot of tower cranes... And suddenly I remember a thought I once heard – let's be tower cranes and raise each other up – let's not be crabs that drag each other down. Morning action through the window – becomes the motivation to do something good every day. Sometimes, very slowly, like that charming snail I once wrote about, but with dignity, grace, and a big heart.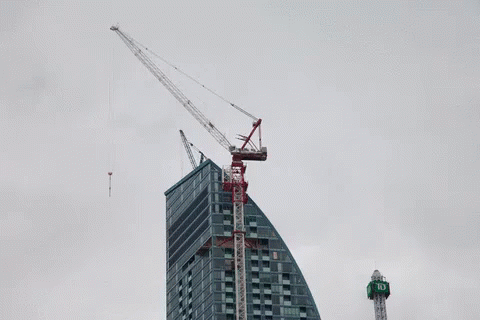 So, let's roll up our sleeves in style, and let's BUILD!
---
Concept Store