Affiliate link disclosure: as an Awin Publisher I earn from qualifying purchases. This post features several affiliate links, meaning I earn a small commission if you purchase through these links at no additional cost to you.
How are my writings born I have already shared in the post "How Are My Writings Born?".
For me, writing is always associated with cleanliness and aesthetics, because everything starts from a blank, white as snow sheet of paper and black letters running over it. I'm writing on my computer, and that gentle as-summer breeze urge is enough to start. And when something is erased, it's as if those words never existed. I love writing.
With creativity, everything is messier. Only a computer is no longer enough here. You need a camera, you need Solvitur Ambulando (resolves itself by walking) + a lot to search, touch, think, connect, draw, build, sew, experiment, destroy, order, and sometimes wait a long time. The creation may be sparked by a moment, but the fulfillment of that moment will take time.
When it comes to writing, creativity, and design, I like to compare opposites. If the sheet of paper is white, then the letters are black. If the fabric is black, then the pattern or print is in black and white. And it's beautiful if somewhere in the corner something is small and colored or translucent. I've been experimenting more lately and it's hard to even share those experiments because sometimes it feels like I won't be understood. I keep some things quiet and hide them, but maybe it's because of that little mystery, that people's eyes shine when I tell the stories of my design creations.
Since I lived in Italy, China, and Malaysia, my inspirations and realizations of things can also come from there. Sometimes people are afraid of the inscription "Made in China", but since I lived there, I want to say that it does not matter if it is Italian, Chinese, Malay, or Lithuanian. Everyone is human, everyone has friends, and all sorts of events in their lives. Everyone wants to live and survive and my understanding of MADE IN has indeed changed a lot after a decade of living abroad.
Once I took part in style training. I liked the example given by the fashion professor about the model Twiggy, a fashion icon and symbol of the 60s.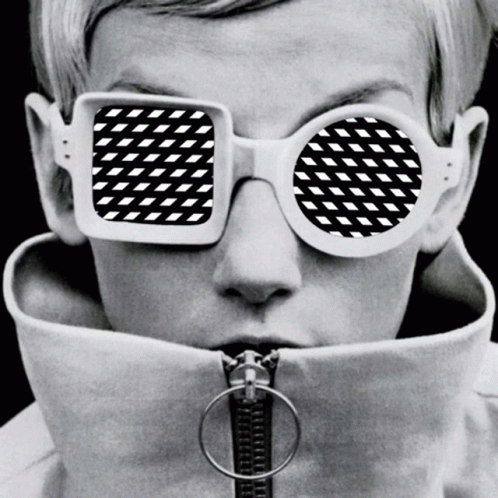 She was inspired by everything, and clothes and accessories of her style were swept away from stores. She was mixing like some DJs just not pieces of music, but style pearls found in the places of flea markets, supermarkets, and boutiques. It could have been something very luxurious and something very cheap, but this mix of finds was driving everyone crazy in the best sense of the word.
There is such a saying that YOUR WEIRDNESS IS YOUR POWER.
I truly believe that the strength of each of us lies in our weirdness, and that part we usually keep very deeply hidden, because "What will others think?". And what do you think? I will remind you that a person can have as many as 50 thousand thoughts a day! So maybe let's think! If we were to replace "What will others think?" with "What if others will be inspired by this?" then we would devote more energy to creativity and naturally contribute to the beauty and goodness of the world.
And as my niece Vaiva said a week ago, if you feel that something like this does not exist yet – CREATE IT! And this brilliant thought illuminated my day.
And going back to my design products, I want to single out a few things.
I am always very happy if the product is made in Lithuania because I am Lithuanian and I am proud of the uniqueness of this small country (For example, the design pin "It's getting better"). Another product may be accompanied by "conceptualized" and for example "Made in China", so keep in mind that this will be a concept that I created, but the base or part of the product will be from Asian suppliers (for example, earrings "He Loves Me"). Since I lived in Asia for eight years, this is my second home, and I would gladly go to Sham Shui Po's Fabric Market in Hong Kong every day or get lost in Guangzhou. The quality will be excellent because I work only with those I trust. Well, part of the packaging is made in Denmark! In general, it brings me joy to work from Vilnius to the World and with the World, so if you have any interesting thoughts, suggestions, or ideas – be sure to write to me.
To conclude, I will say that I had to be distracted for a long time before I began to consciously combine writing with creativity and design, but things that take time are probably more stable, and if my heart sings every day, then the tough parts of life become easy. Finally, we are many things, and it can be GOOD in many ways!
---