Affiliate link disclosure: as an Amazon Associate and Awin Publisher I earn from qualifying purchases. This post features several affiliate links, meaning I earn a small commission if you purchase through these links.
I am very pleased with the fact that my posts have a new home. M and I are also moving to a new home! The Changing Season is coming to an end!
When it comes to homes, I think that the first and most important home is your body. No matter how painful it is at times, the main thing is to take care of it, and everything else will eventually come together. The first thing to do is to expel bad thoughts and doubts from it.
When someone asks how I'm doing, I always like to answer BEAUTIFULLY.
Maybe that's why I adore writing because you can put so much in words! And everyone will encrypt the text you wrote in their own way, through the prism of their lives – someone will like it, someone will disconnect in a few seconds, and someone will realize that they have discovered a treasure and like a fish in the ocean will dive through the posts with a great and insatiable desire for MORE, maybe even will buy me a cup of coffee!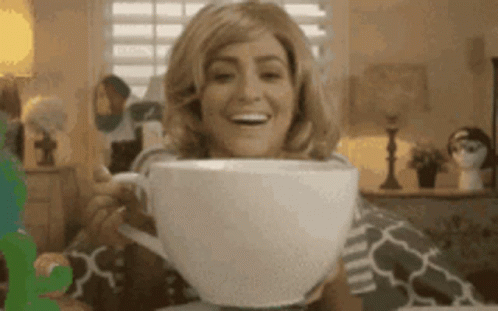 If you think of life like riding a train, I'm glad you boarded. Maybe we'll ride a few stops together, maybe a few days or a year. Someone will stay until the final stop. That's what makes life fascinating! I will be the happiest person in the world if one or another written life lesson comes in handy, my design inspires or becomes part of your look.
---
Returning to the theme of home...
My second-first home was in Vilnius near the legendary Kalvariju market. I grew up in a loud area with the images and smells I feel to this day: the most beautifully dressed gypsies, old ladies selling roasted sunflower seeds, the avalanches of clothes and jewelry with local pickpocketers, the Georgians selling the world's most delicious oranges, and the frozen pineapple bought by my mother from which the cold passes through the mouth, nose and brain, and these are just a few memorable images that first come to mind.
In the early years of adolescence, we moved to the "skyscraper". I called it that because moving from a one-story house to a twelve-story one seemed like a real wow. My mother said back then that now I'm an asphalt kid, those words also meant that I'll be able to bathe every day and from now on I'll have to dress beautifully every day because it's an apartment building and we're going to get past a lot of people whenever we leave.
And then I had no idea that someday, in Hong Kong, I would raise a glass of champagne, surrounded by clouds. OZONE Bar Hong Kong sits on the 118th floor of the city's ICC Tower, making it one of the highest rooftop bars in the world! The bar is part of the five-star Ritz-Carlton Hong Kong, attracting many with its impressive city views, stylish interiors, and quality food-and-drinks menu. Isn't that WOW?
Later I lived with a friend in a loft-type apartment, but we went our separate ways. I went back to my parents. It's always nice when there's that kind of security. I went to Milan in search of happiness. There, over the year, I had all sorts of experiences, but living with friends from Mexico, Australia, and India inspired me to travel.
When I returned to Vilnius, I rented an apartment by myself and it was one of the more interesting stages, and when M appeared in my life, the most interesting home options opened up.
After signing the contract to teach, we flew to Asia and year after year we had the most exotic houses in Kuala Lumpur, Malaysia – the Sucasa skyscraper (the first house with palm trees and a swimming pool), Fortune Court (where I wrote my first book), Soho (the apartment of the Kung Fu master), Setia Sky (the house of a Japanese man); In China, the Wanda skyscraper. Over the decade of living in Asia, a wide variety of hotels have also become temporary homes while traveling – Singapore, Hong Kong, and exotic islands.
We returned from Asia with four suitcases and the most beautiful memories!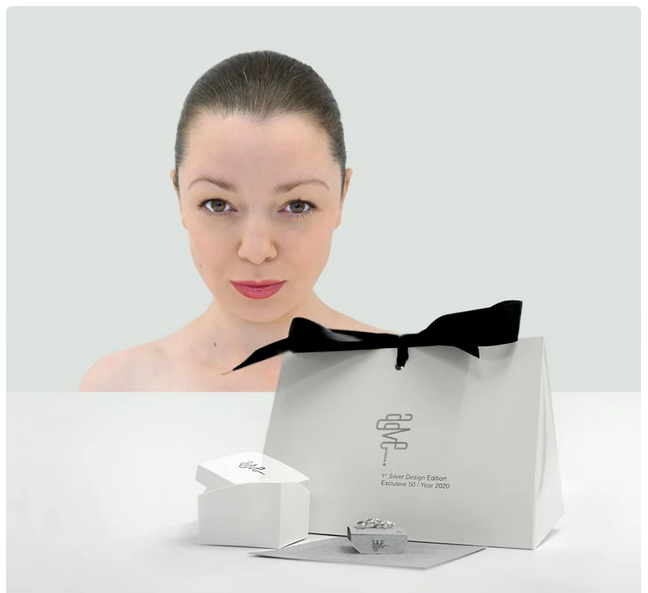 ---
Sitting among the IKEA moving boxes, I once again froze for a moment, looking in the mirror, which was against the wall.
I looked at myself and wondered, what are the most comfortable moving clothes?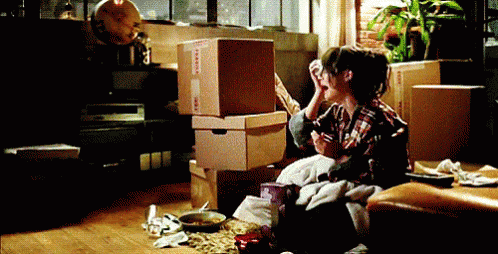 Since you bend a lot, spin, and sweat I would dedicate the first place to breathable underwear made of bamboo:
Second LEGGINGS. Third, as large and massive as possible, I would say a men's-sized T-SHIRT. All these can be found here:
And of course, light, breathable sneakers.
---
Then I thought that it's always more fun to move when you are not alone, and FREEDOM is when life fits into four suitcases. Ah, how unique that freedom-filled decade in Asia was anyway! Looking at the number of moving boxes, it already feels like captivity ha ha... But with Konmari in your head is always easier. FACT.
If you can't afford the house of your dreams yet, then you can definitely rent something similar. FACT. That's what we did this week!!!
GRATITUDE would be another FACT. Let's be grateful – I smiled at my reflection. Someone inherits a home, someone earns so much that they can create and build it themselves, someone has been wandering through the world for quite a long time, etc. But the point is to be grateful for all the life experiences and the solvable or unsolvable current and future rebuses.
And finally, summing up my "Home & Away" life, no matter how creative I am, I never imagined that one couldn't imagine that much!
P.S. John Legend Creator Collab ❤️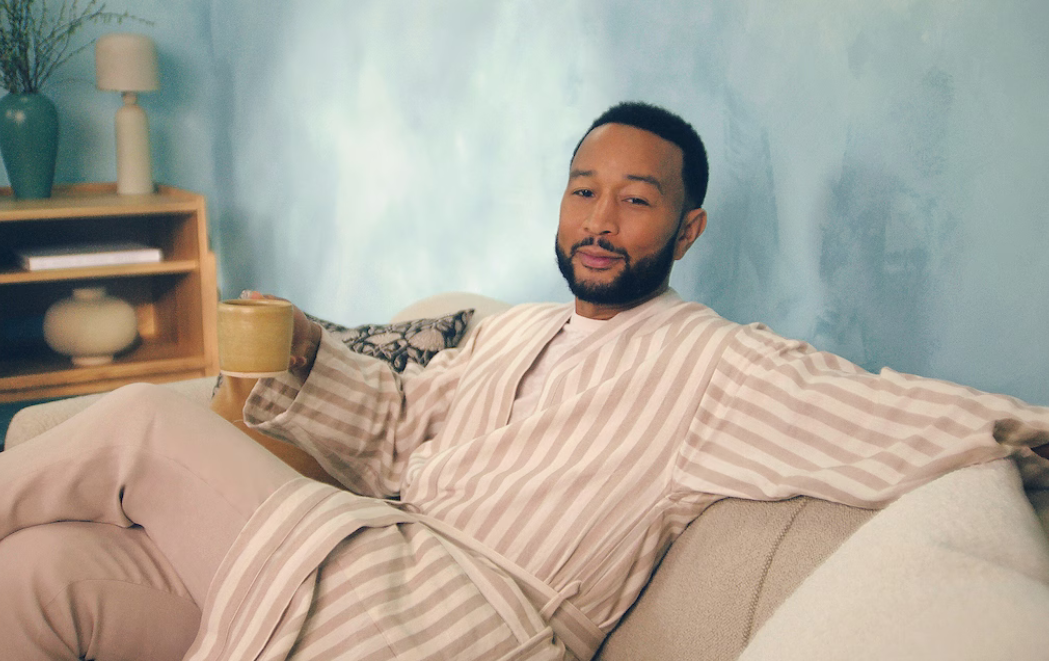 Award-winning artist and entrepreneur John Legend has partnered with an inspiring group of Etsy shops run by women, Black, and underrepresented sellers to co-design a collection of beautifully crafted decor and lifestyle pieces rich with meaning.
---
Concept Store